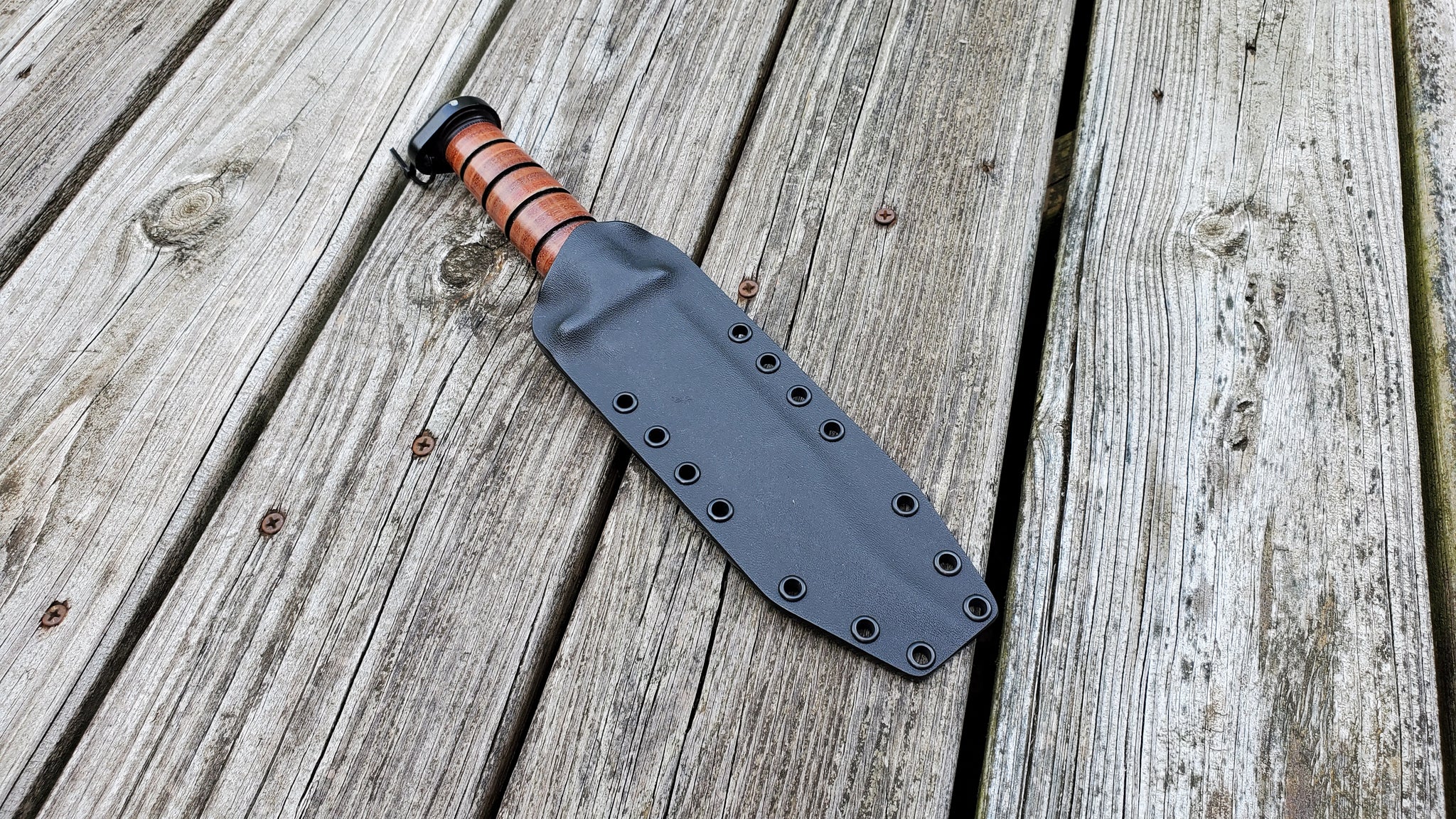 KA-BAR DOG'S HEAD Kydex Sheath pancake style
This sheath is made to fit the KA-BAR "DOG'S HEAD" knife.  Shown in Black
Made with .093 Kydex
Pancake style
long barrel eyelets. The longer barrel produces a wider flange when pressing the eyelets,  which give a stronger assembly and nice finish for Ambidextrous mounting.
sheath is 100% Ambidextrous. Just flip all of the attachments over to the other side for left or right  side carry.
Eyelets spacing is 3/4" apart to accept aftermarket attachments, such as molle-lok, Malice clip, Tek-Lok, DOTS belt clip, Utiliclips, ect....
Retention is solid and allows knife to be carried scout or inverted if you prefer.
Drainage is at the tip and drilled, NOT on the side in full view.
FREE USA SHIPPING!
+Knife NOT INCLUDED+
LEAD TIME IS USUALLY 1-2 WEEKS, depending on workload 
Read FAQ Page for more Details