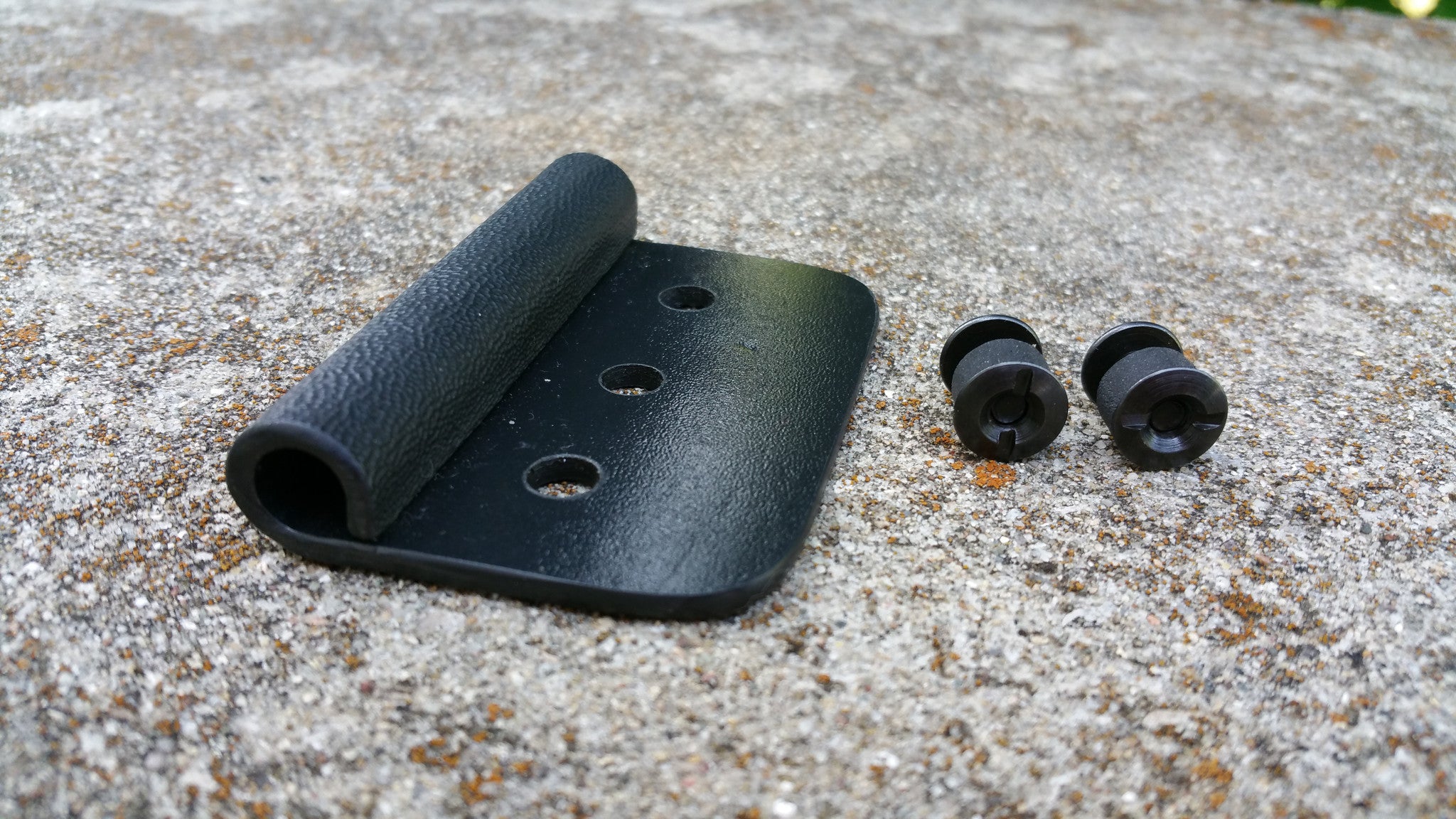 Accessory- Kydex Fire Steel Holder
This is a Custom Made Kydex FireSteel Ferro Rod Holder.
Included: (2) 3/8" long Slotted Posts and Phillips Truss Head screws with silencers. And a piece of High Quality 1/8" Elastic Shock Cord for the FireSteel Lanyard.
FERRO ROD IS NOT INCLUDED.
The item is made of .093 Kydex.
If you Choose to have the Drilled option from the pull down menu, the mount holes are spaced 3/4" center to center to accept Any Sheath with 3/4" Spaced Holes. Pleas
 You will have many color choices, size and Drill or No Drill Options to choose from.
FREE SHIPPING IN USA
Please review my FAQ Page for more details, such as lead times. simple items such as this fireseteel holder or simple beltloops can take less that a week to ship, but this will depend on workload.