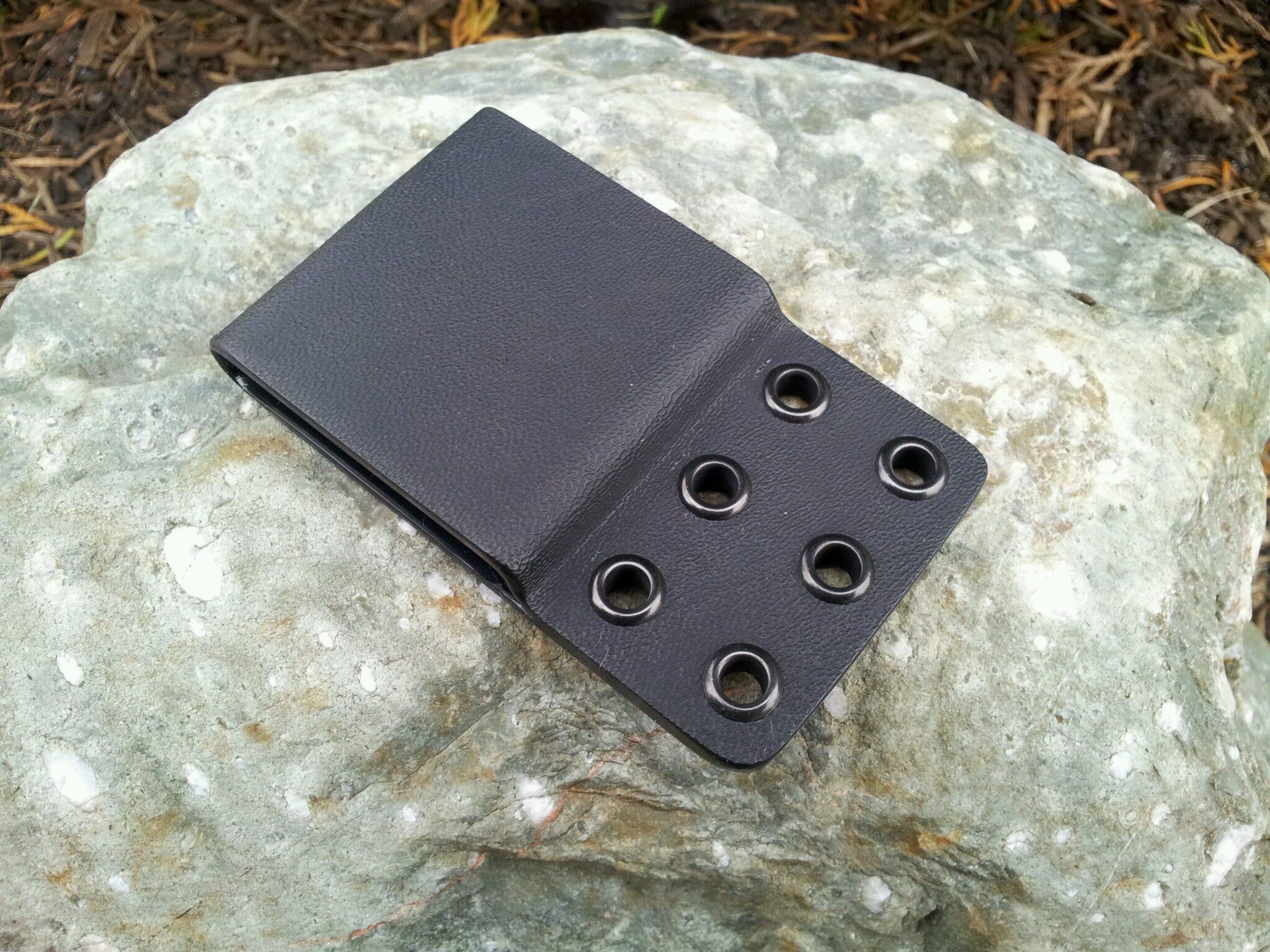 Accessory- Kydex Wide Style 6 hole Belt Loop
This is a Custom Made Kydex belt loop to fit up to 2" belts "wide style". Included: (2) 1/2" Slotted Chicago screws with silencers.  The belt loop is 2.25" wide and about 3.5" long. the inside dimension is spaced for belts up to 2".  The item is made of .093 Kydex and uses Premium Blk 1/4" eyelets. Eyelets are "long barrel" for stronger assembly of kydex parts. The Eyelets are spaced 3/4" center to center to accept Any Sheath with 3/4" Spaced Holes.  This belt loop can mount vertical or horizontal mount on sheaths and is ideal for medium and large sheaths. Such as BK2, BK7, RTAKII, KaBar USMC, Kukri, ect...or any medium to large size Kydex Sheaths.
Hardware (Includes 2 Chicago screw sets for mounting) Picture not included

ALL of my belt loops AND sheaths are compatible with each other.