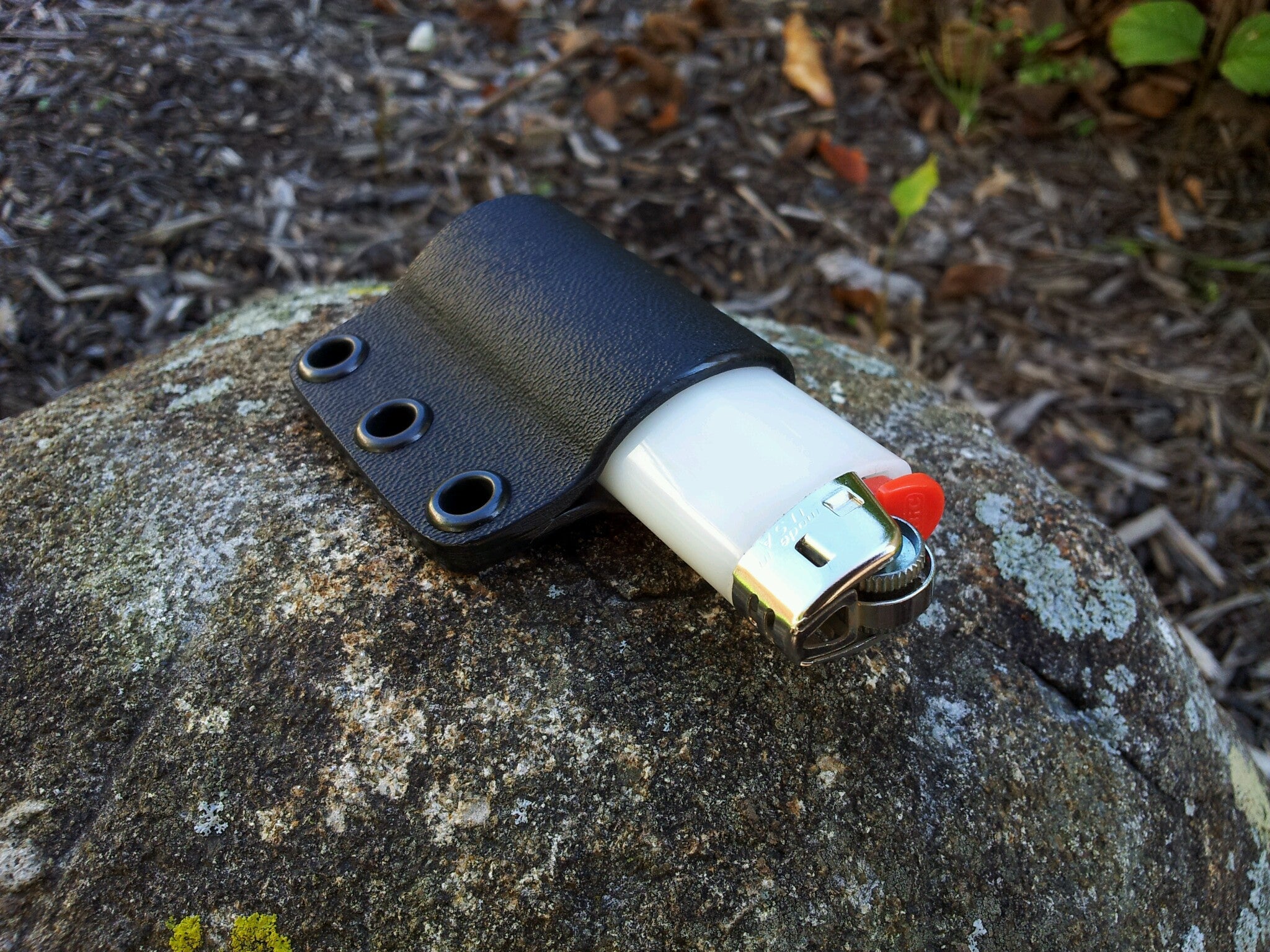 Accessory- Kydex BIC lighter holder
This is a Custom Made Kydex "BIC" Lighter Holder. Included: (2) 1/2" Slotted Chicago Screws with silencers.  LIGHTER NOT INCLUDED. 

Hardware (Includes 2 Chicago screw sets for mounting) Picture not included

The item is made of .093 Kydex and uses Premium Blk 1/4" eyelets. Eyelets are "long barrel" for stronger assembly of kydex parts.  The Eyelets are spaced 3/4" center to center to accept Any Sheath with 3/4" Spaced Holes.  This "BIC" Lighter Holder is ideal for any of MY Kydex sheaths if you do not use a FireSteel. The parts I make are interchangeable with any of my custom products.