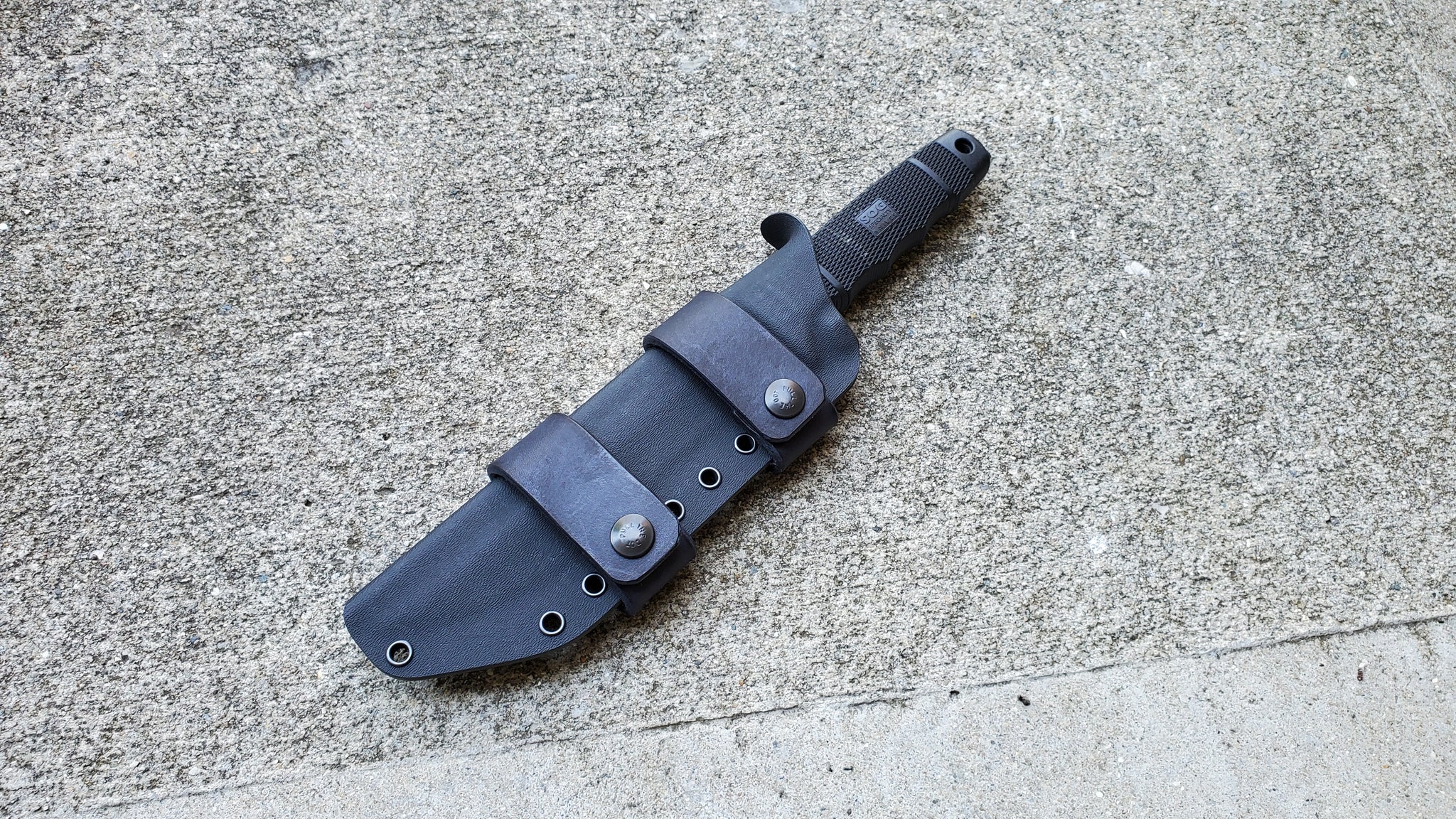 SOG SEAL TEAM ELITE Taco Style custom Kydex Sheath in Scout Carry with 2 single snaps
This sheath is custom made for the SOG Seal Team or Team Elite knife. 
Taco Style
Carry style is Scout. Leather wraps around the sheath for a snug fit on waist belt. 
.093 Thick Kydex for the best retention and rigidity over thin .080 that most makers use. Only the best materials used
Leather Scout Straps made with 8-10 oz veg Tanned Cowhide Leather, with "Pull the Dots" directional Snaps. Best Snaps on the Market!
Leather is Cut, dyed and finished by hand and unique to every handmade item I build. 
Please read the FAQ page 
Sheath only, no accessories included.