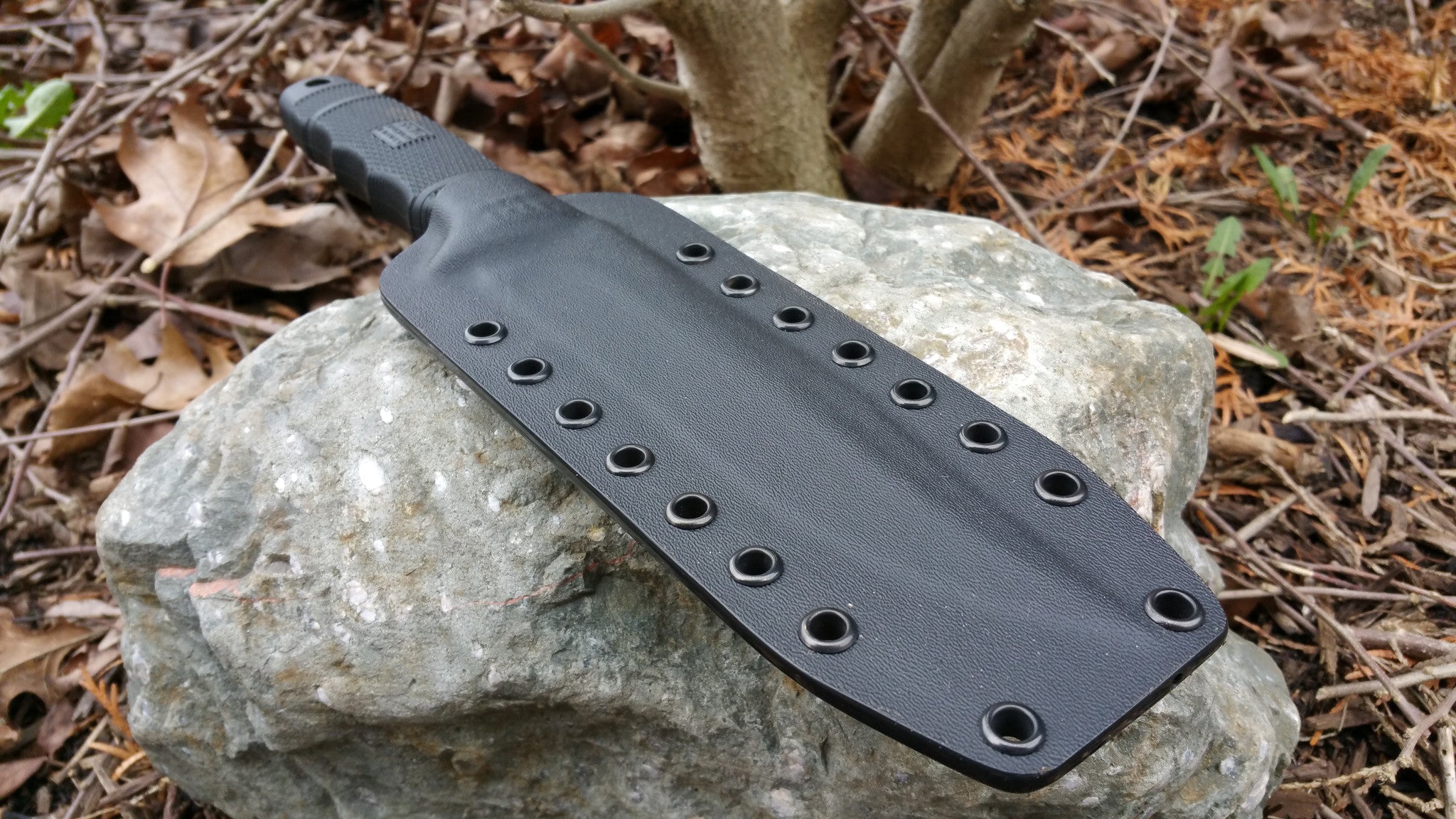 SOG seal team Elite Pancake Style Kydex Sheath
Custom Kydex Sheath for the SOG SEAL TEAM ELITE 
.093 thick Kydex
long Barrel Eyelets for superior assembly Strength!
Matte Finish and seamless edge
Drilled Drain hole at very tip edge
Eyelets are spaced at 3/4" apart and will accept Aftermarket belt attachments and accessories, such as Tek-lok, DOTS belt attachments, Molle-loks, Malice Clips, Ect....
No Velcro, No Snaps, No Buttons to fail. All retention style hold. Sheath can be mounted Vertical. Horizontal and inverted with excellent retention and quick deployment. 
Please read FAQ page for lead time and please allow extra time if I am very busy. I am a one Man Show and the sheaths are made one at a time. THANKS!
FREE USA SHIPPING!!!!