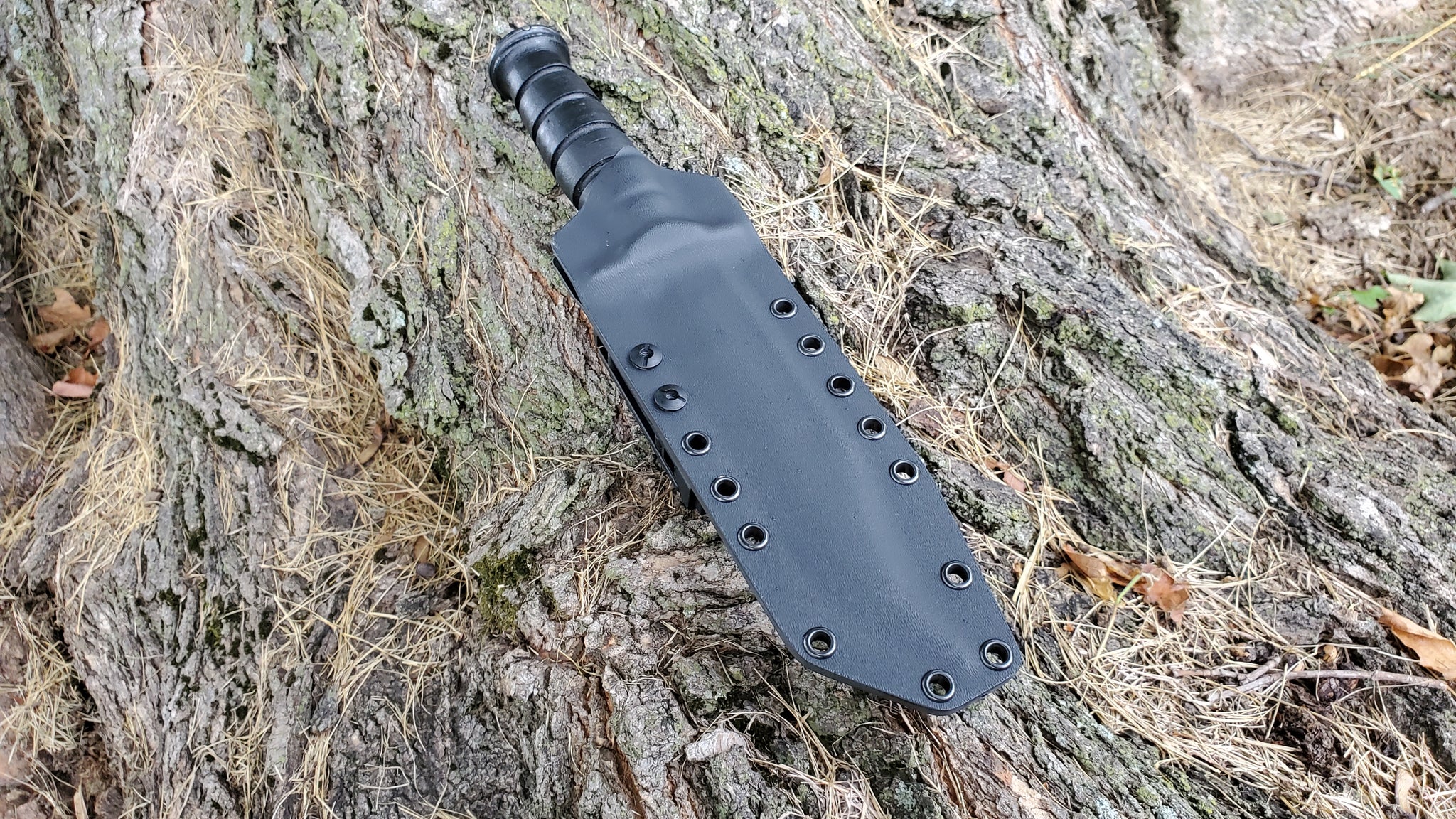 ONTARIO " 498 MARINE " Custom Kydex pancake Sheath & Belt Clip
Custom Kydex sheath made for the
                  ONTARIO " 498 MARINE " Fighting knife
PANCAKE STYLE KYDEX SHEATH 
AMBIDEXTROUS 
Color of your choice
Kydex is. 093 thick and assembled with long barreled eyelets for added assembly strength. 
Drain system is Drilled at the very tip of the Sheath. 
Belt Attachment,  Polymer Adjustable Belt Clip with Adjustment Tabs to fit the Size of your belt. Can be mounted for Vertical or horizontal scout carry. 
Modular design, so you can build, add attachments and carry style the way you like.
EXCELLENT FUNCTIONALITY for Inverted and Scout Carry! RETENTION IS ROCK SOLID! With QUICK DEPLOYMENT! Perfect for Tactical Carry on Molle gear.
Eyelets are 3/4" center to center space and have 1/4" holes to accept most aftermarket attachments such as tek-lok, Molle-lok, Malice and any other attachments that have 3/4" spaced attachment holes or 1.5" spaced attachment holes. 
This listing is for the sheath ONLY. Knife NOT included. 
Retention is Rock Solid! Knife can be carried inverted or Scout also! 
Please read FAQ page for lead time and other details
Shipping inside the USA is FREE!