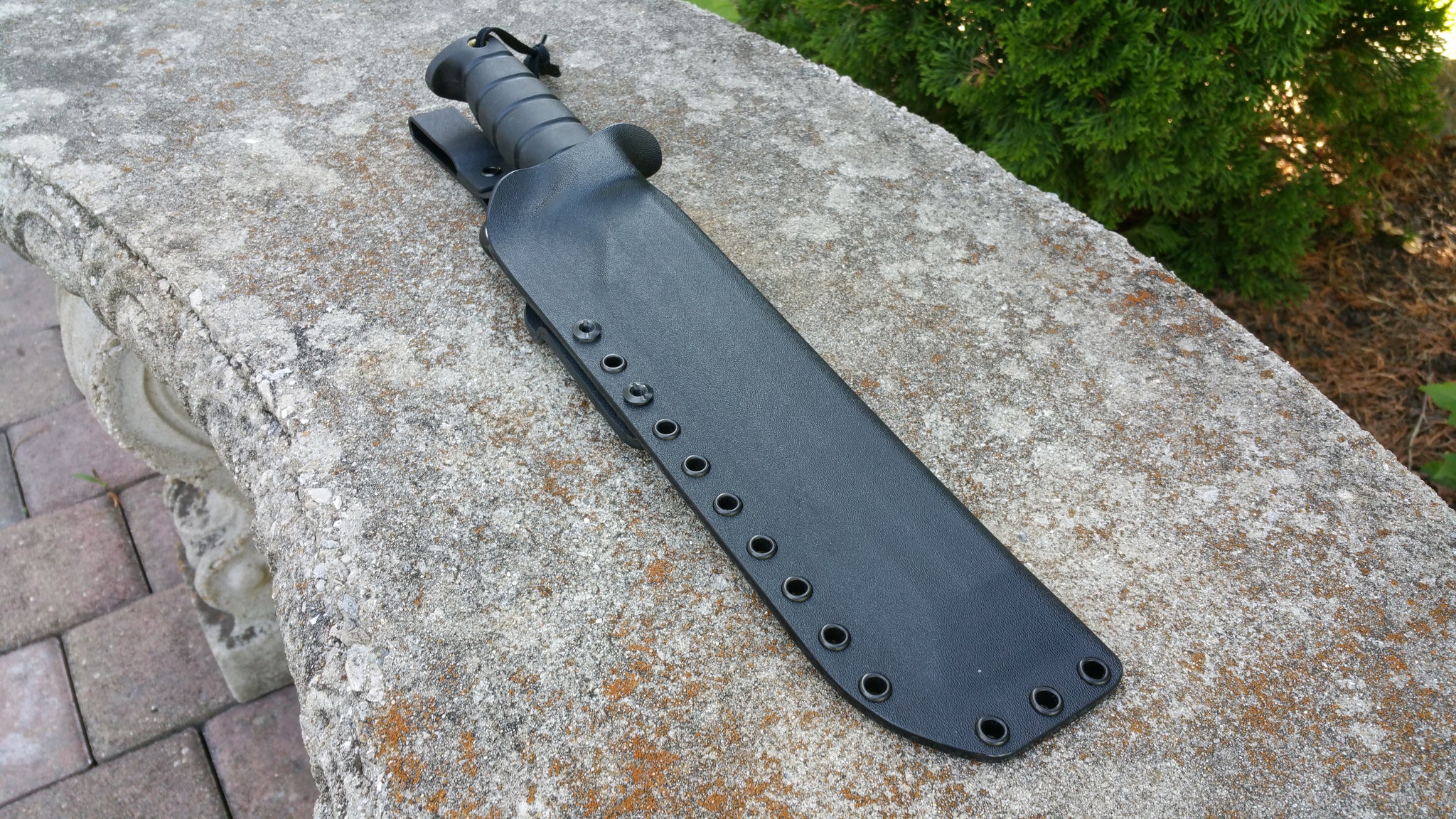 Ontario SP-8 Taco Style Custom Kydex sheath with Kydex Dangler
Custom Kydex Sheath with Dangler and Paracord Lanyard.
Made with .093 Kydex 
Long Barrel USA Made eyelets for extra assembly Strength
Genuine Mil-Spec Paracord Lanyard
Eyelets are spaced 3/4" apart center to center. And the inside diameter of eyelets are 1/4" and will accommodate all standard and heavy duty hardware to mount attachments.
the eyelet spacing is setup to accept aftermarket attachments such as Tek-lok, Molle-Lok, Malice Clips, D.O.T.S Belt Clip(similar to Tek-Lok), UtiliClip, and any other attachments with same hole spacing. And all Armorsheaths Custom Kydex attachments will fit. 
This sheath is Modular and will build into any style rig you want. Scout carry, Dangler, Vertical carry, Mount to molle webbing, and more. Include a pouch and firesteel to complete this rig. 
Please allow 1-2 weeks lead time. This depends on workload also but 1-2 weeks is typical. All Custom Kydex items are handmade by Only Me. 
                          Please refer to the FAQ Page for other details
                                         FREE SHIPPING IN THE USA