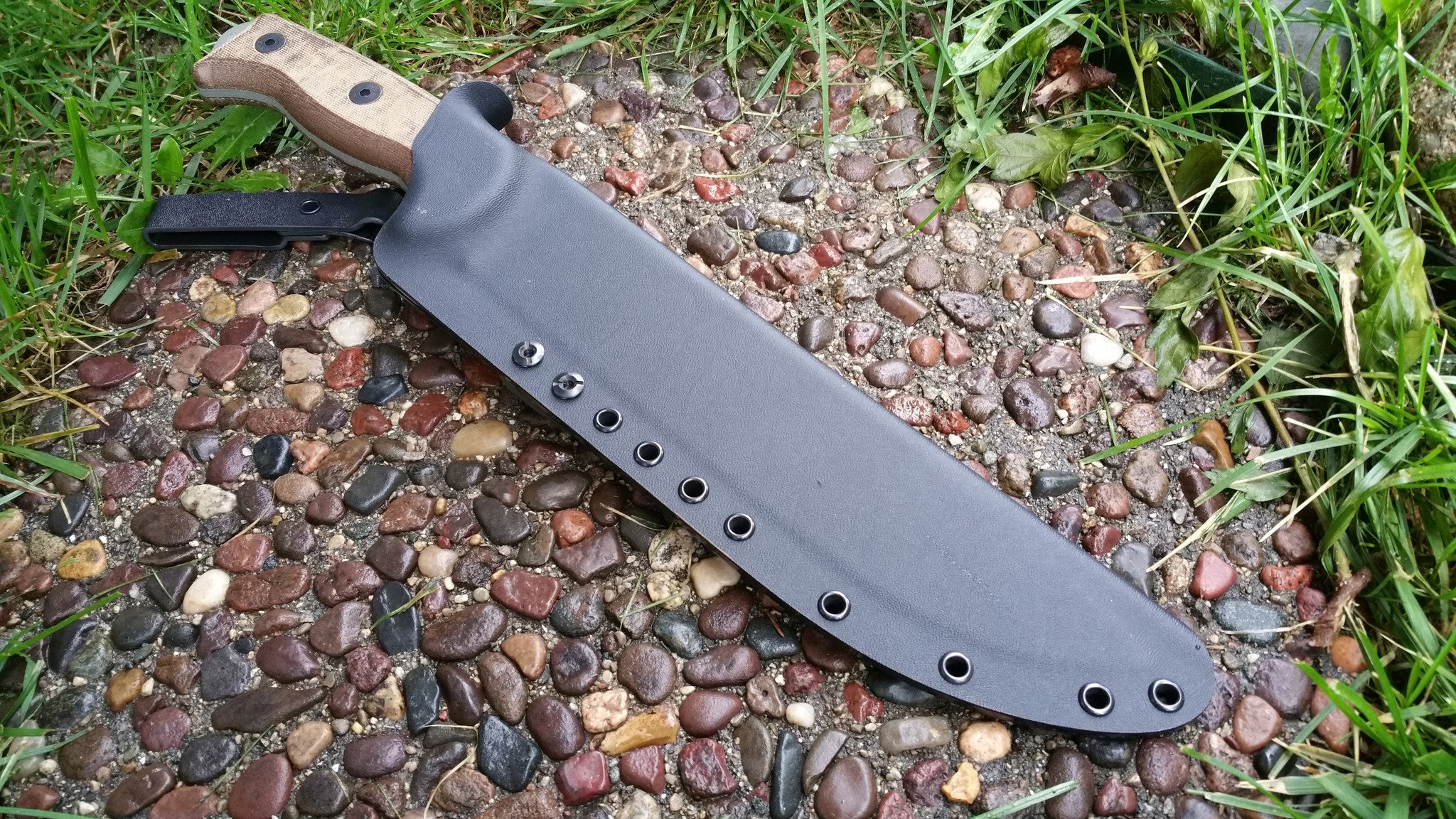 Ontario RTAK2 Taco Style Kydex Sheath w/ Kydex Dangler
The sheath is a custom made kydex sheath made to fit the Ontario RTAKII Knife. It is made with (.093) kydex for durability and rigidity. I ONLY use (.093) kydex! beware of thickness when comparing. Thickness plays a roll in function just as importantly as durability. Keep this in mind. My sheaths are designed to handle the toughest conditions. The sheath is assembled using only SISKA Brand eyelets (best in the industry)....Also the eyelets are LONG barrel for extra security of the assembly!

The retention is excellent with knife fully secure and no chance of accidental slip of the blade. yet, the knife can be pulled with one hand thumb release. This sheath can be mounted upside down on your pack and maintain excellent retention. There is a reassuring positve locking sound when knife is put back into sheath.

Kydex Sheaths improves carry options expanding it beyond belt carry. Kydex Sheaths are durable and will handle extreme conditions where leather and nylon cannot. Kydex is VERY light weight, much lighter than leather and nylon, when trekking long distance grams and ounces matter! This design is a "TACO" design. Its a classic style with Modern Fit and Retention like you will find with a tactical sheath, NO Velcro and NO Snaps to fumble with! Kydex Sheaths are the Ultimate in Survival and Durability and Long Life.

The Dangler is 100% Kydex and Heavy D-Ring. There is NO leather loop or Nylon Loop to wear out! This is THE most durable Dangler on the Market. I designed this Dangler with Life-time durability in mind.