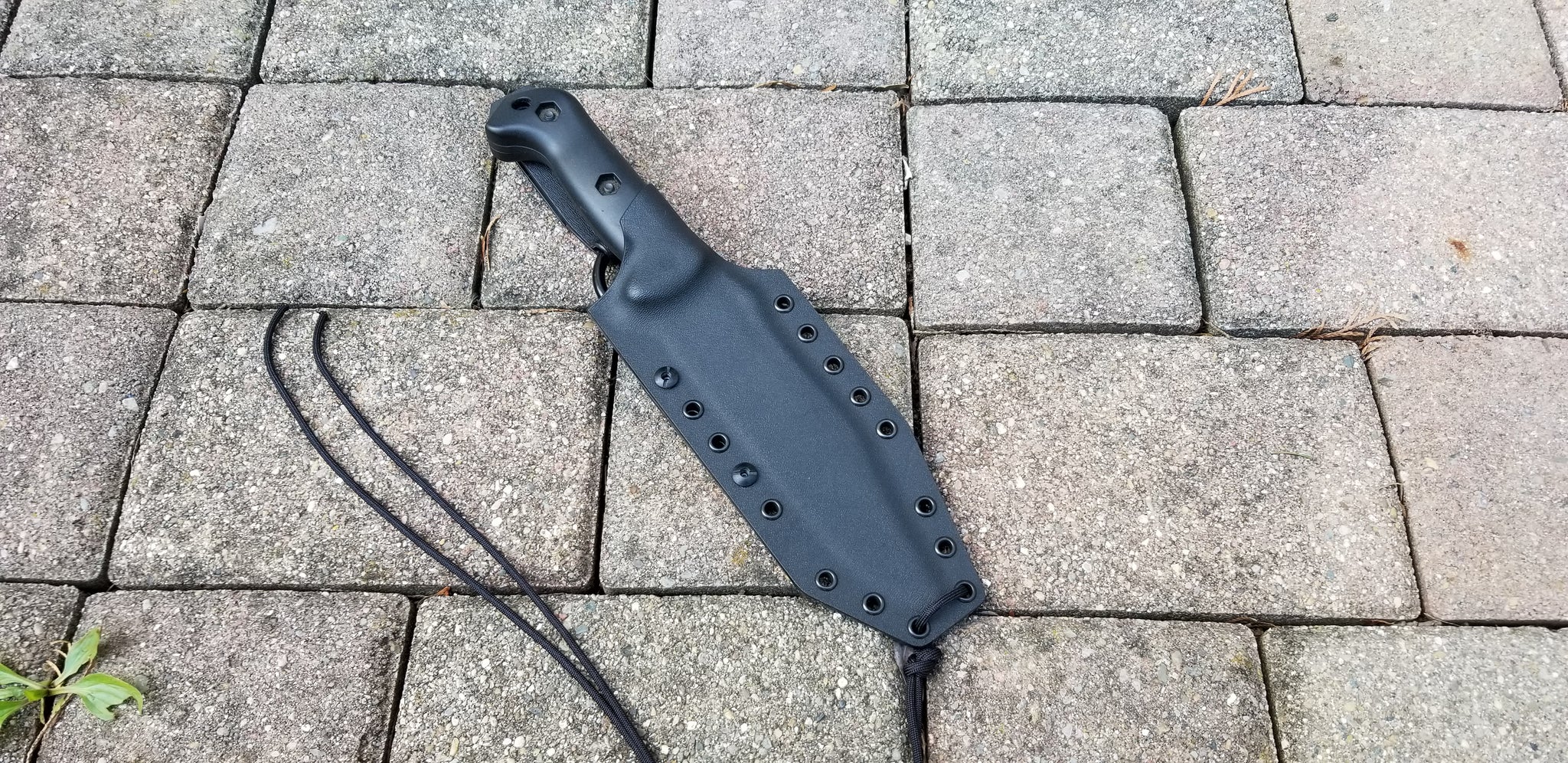 KA-BAR BK7 Kydex sheath PANCAKE style
This is a custom Kydex sheath made to fit the KA-BAR BK7.
shown and come in black. Unless you want a different color.
PANCAKE style with 2 rows of eyelets. This sheath takes mounting accessories to another level!
Kydex is .093 thickness.
Eyelets are "long barrel". I use these eyelets for stronger assembly strength. 
Dangler will fit up to 2" belts.
Hardware is High grade Machined steel in Black Oxide. Includes silencers. 
Sheath is modular and is setup with eyelets at 3/4" spacing and 1/4" diameter to accommodate all aftermarket attachments such as the Tek-lok, Molle-lok, MALICE Clip, ect......
Retention is very solid that allows the user to have the option of carrying the rig inverted or Horizontal and NOT worry about the knife coming out!
Drain hole is at tip edge of the sheath, NOT in view and NOT in the side of the sheath. 
Thumb ramp give the user a "Brace" to push off of with your thumb to deploy the knife. 
When inserting the knife there is a solid authoritative audible "CLICK" to let you know its locked away safely. 
Free shipping in the USA
Please allow up to 2 weeks for build time.  These are custom made and require 7-14 days on average to make. This all depends on workload. 
+Knife is NOT included