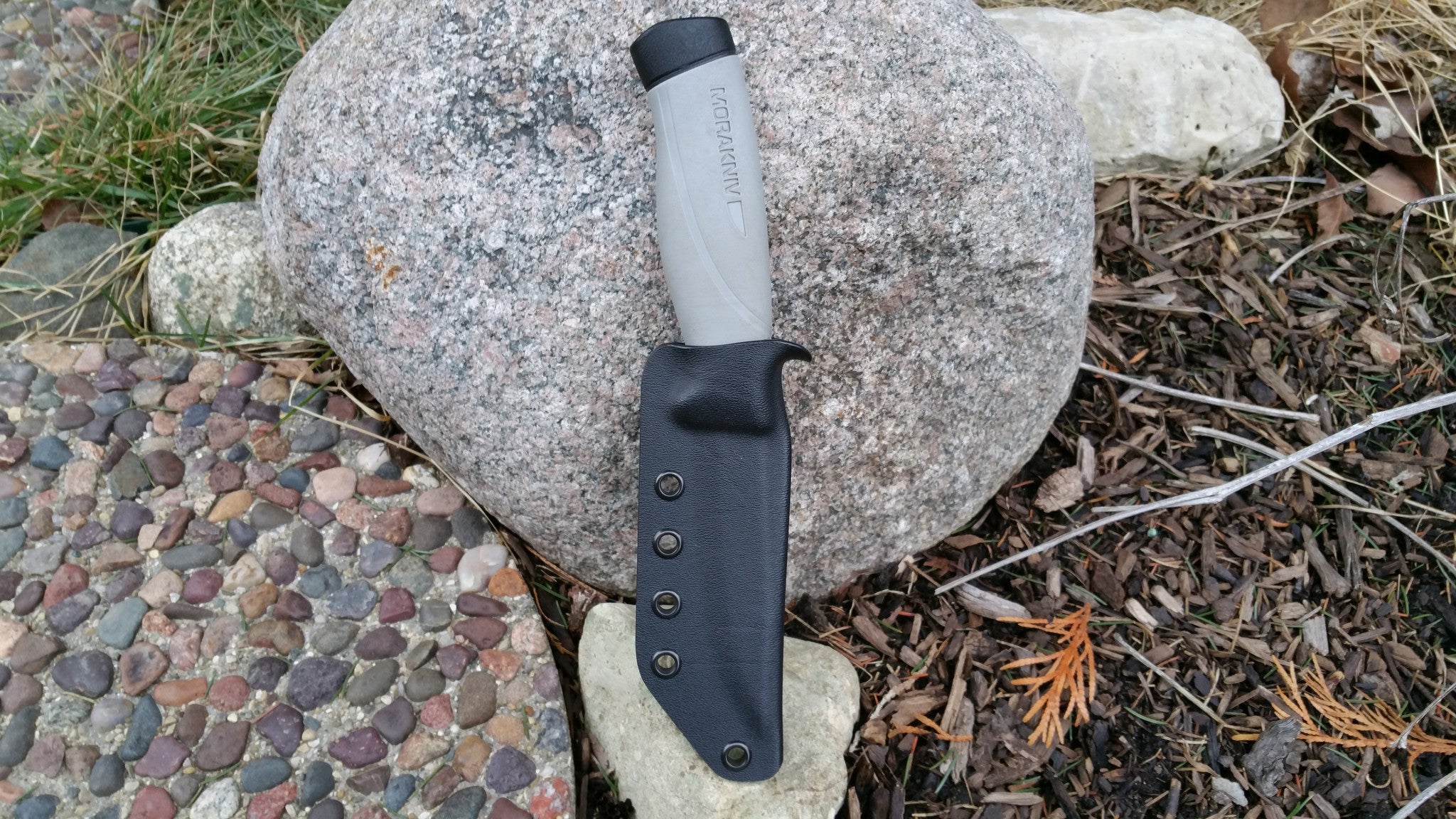 Mora HD taco Style Sheath
Made with .093 thick Kydex for excellent retention and assembled with top quality SISKA Brand long barrel eyelets (best eyelets in the industry). The longer barrel eyelets give stronger assembly with greater flare on opposite side of sheath.
allow up to 2 weeks for build time.
Free shipping in the USA.