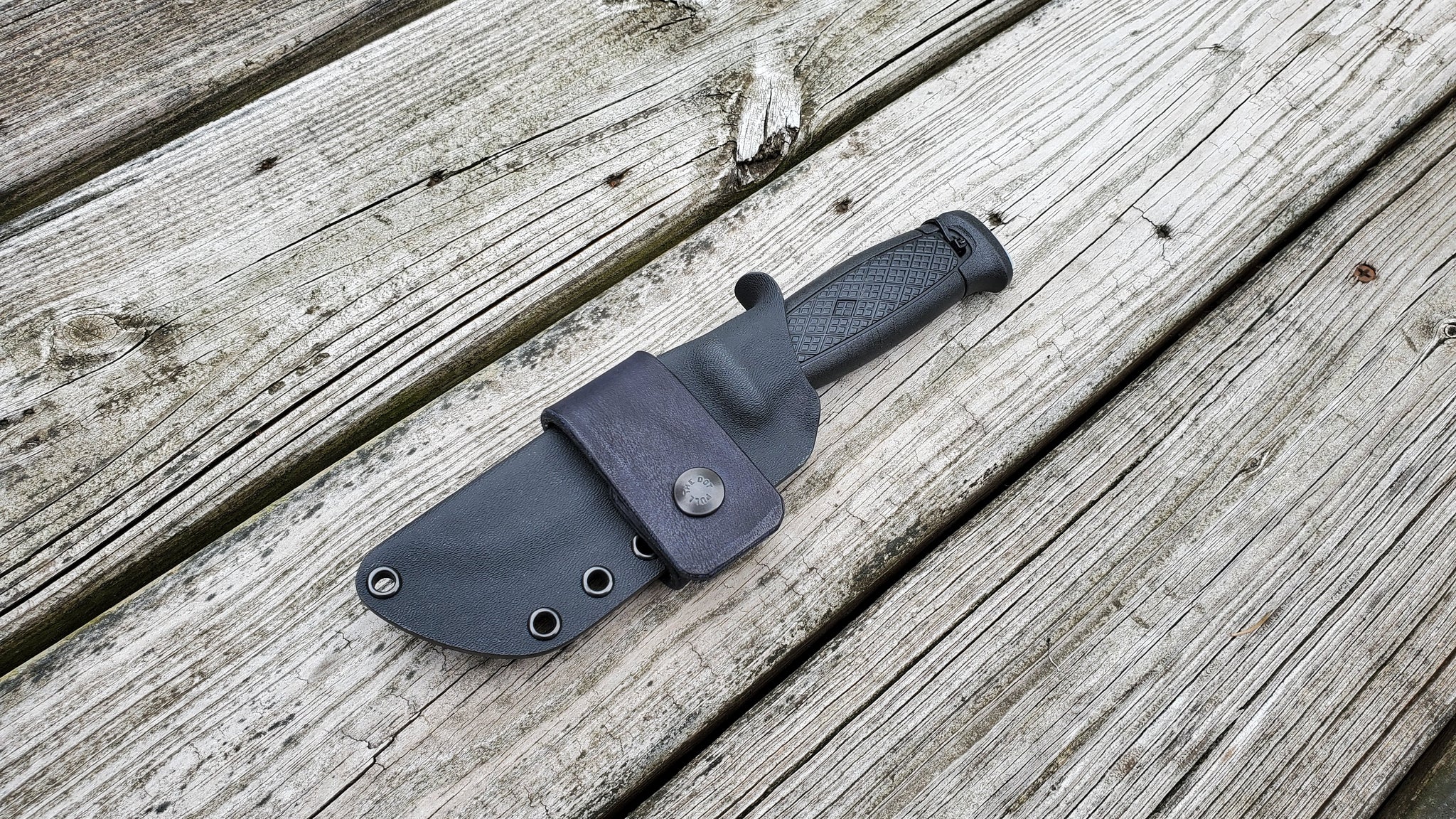 Mora GARBERG Taco Style kydex with scout belt attachment 1 single leather snap
Custom Kydex sheath for the Mora GARBERG knife.
Black kydex with black leather loop.
Wide leather belt loop for scout carry. Made of 8-10oz veg tan cowhide leather and fastened to the sheath with high grade steel Chicago screws.
"PULL THE DOT" Directional Snaps for added security 
Kydex is. 093 thick and assembled with long barrel eyelets for added assembly strength. 
Ambidextrous sheath with the ability to remount the attachments on either side for left or right hand carry.
Eyelets are 3/4" center to center spaces and are 1/4" holes to accept most aftermarket attachments such as tek-lok, Molle-lok, Malice and any other attachments that have 3/4" spaced attachment holes or 1.5" spaced attachment holes. 
All Armorsheaths sheaths are modular and can build into any style rig you desire.
These listings are for the sale of sheath ONLY. Knife NOT included. 
Please allow 7-14 days to create from day of purchase. These are custom made and require time to make.
Shipping inside the USA is FREE!