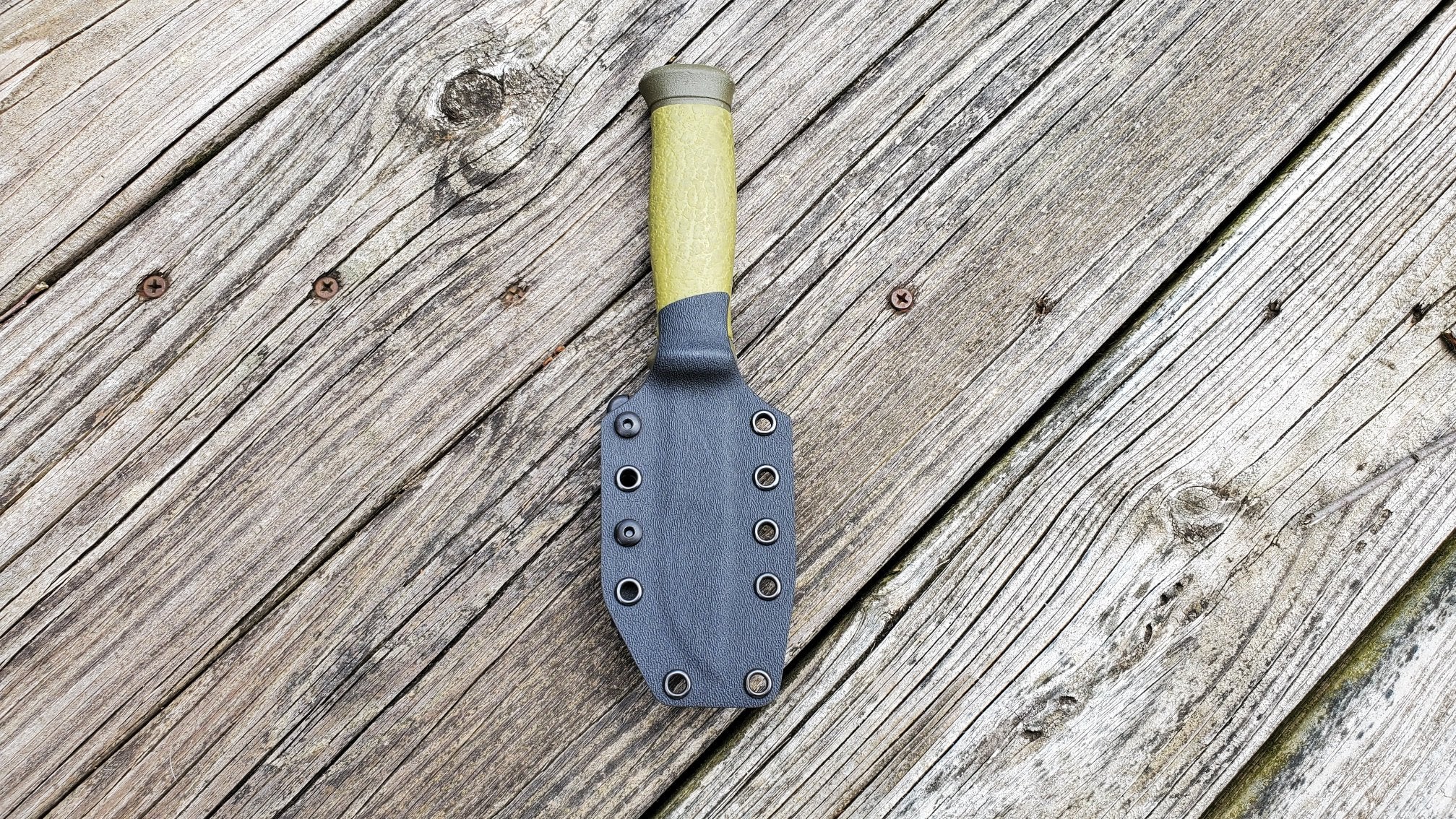 MORA 2000 custom Pancake Kydex Sheath
Custom Kydex sheath Created for the MORA 2000
made of .093 thick kydex.
Belt Attachment fits up to 2" belts
Eyelets are USA made High quality. I use longer barrels so the eyelets can flare out covering more surface area for a stronger assembly.
two pieces of kydex assembled with 2 rows of eyelets, one on each side (spine side and edge side) this design allows More attachments and carry style, it makes for a great Modular system.
Eyelet spacing is 3/4"  center to center and the eyelets are 1/4" diameter, which means you can use a lot of different aftermarket attachments or ANY of my attachments I make. 
This sheath will accept any attachment that has the 3/4" hole spacing. Which include Tek-lok, Molle-Lok,  the latest D.O.T.S. Belt Clips (similar to blade-tech Tek-Lok), Malice clips, ect.....or any of my universal custom Kydex belt attachments such as belt loops, Clips, Danglers and More.
Excellent retention which allows you carry in any style without worry of it falling out. Has a solid click/snap which indicates the knife is locked in and will not come out until your ready for it to come out! 
                      FREE SHIPPING IN THE USA
PLEASE ALLOW A WEEK TO TWO WEEKS SINCE THESE ARE CUSTOM MADE ITEMS. If you need upgrades or modifications that you do not see as an option please contact me so we can discuss your custom needs.