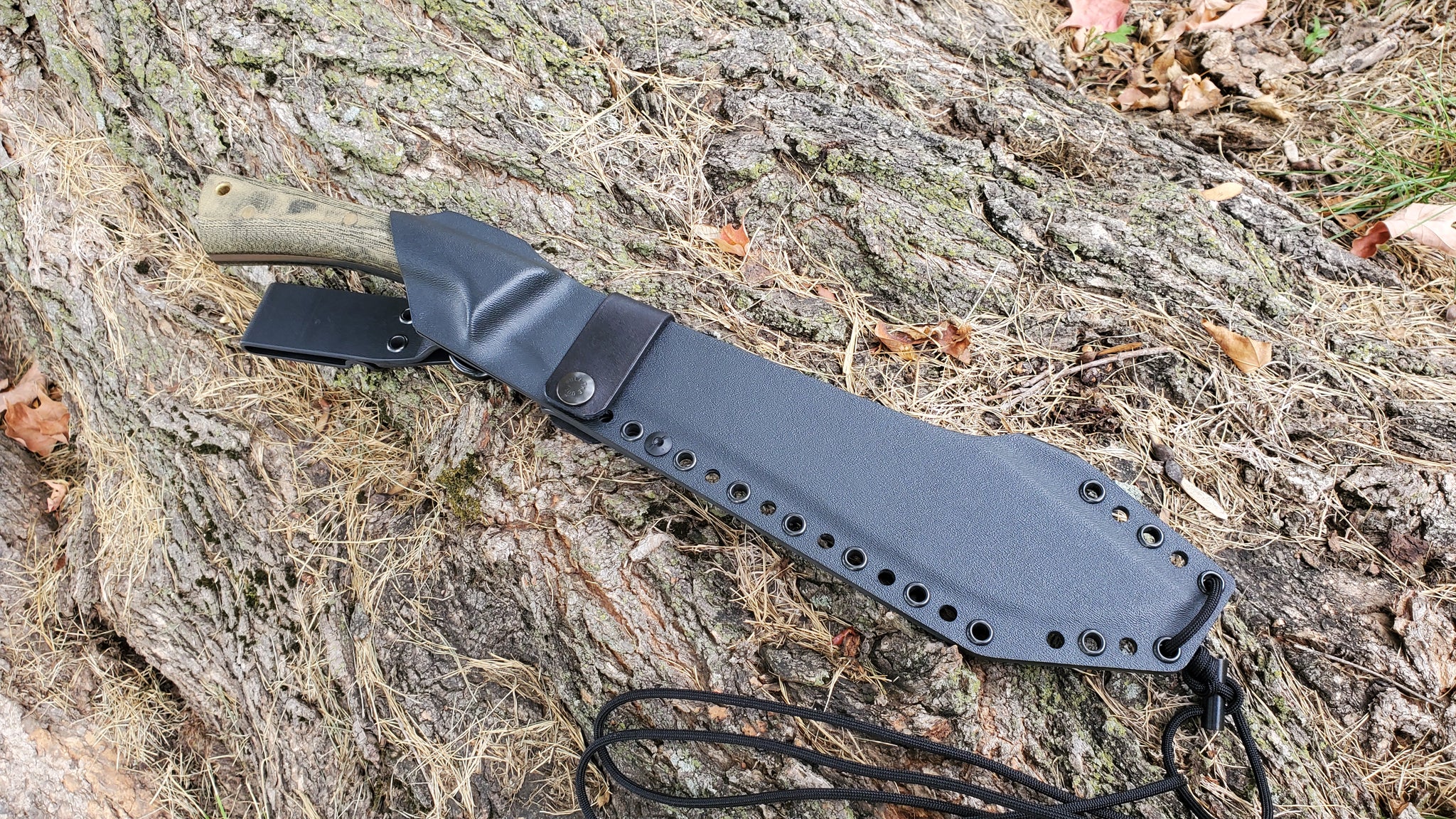 CONDOR "BOOMSLANG " Kydex Sheath with Dangler
Custom Kydex Sheath for the CONDOR " BOOMSLANG" Knife.
PANCAKE OPEN BACK STYLE ,  thumb style ramp with excellent Locking Retention. Press thumb ramp to unlock knife for quick deployment!
LEATHER LOCK STRAP, Gives Sheath an extra layer of retention as a long term safety strap for long travel, storage or over rugged terrain as examples. 
KYDEX DANGLER belt attachment, fits up to a 2" belt. Heavy Wire D-Ring and Belt Clip. Excellent Strength and Movement in All Directions.
approximately 5' of Genuine Mil-Spec 550 Paracord. Genuine 3x7 strand
retention is excellent and will carry in scout or Inverted without any issue!
Sheath is .093 thick kydex for rigidity and retention strength. Not with flimsy .080 or .060. The .093 will have much better Locking functionality over the thin stuff!
long Barrel eyelets for Stronger assembly and improves the look of the finished eyelet flange for Ambidextrous use.
Custom Made and requires up to 2 week lead time.
Free USA Shipping!
Please read FAQ page for other details
DOES NOT INCLUDE KNIFE