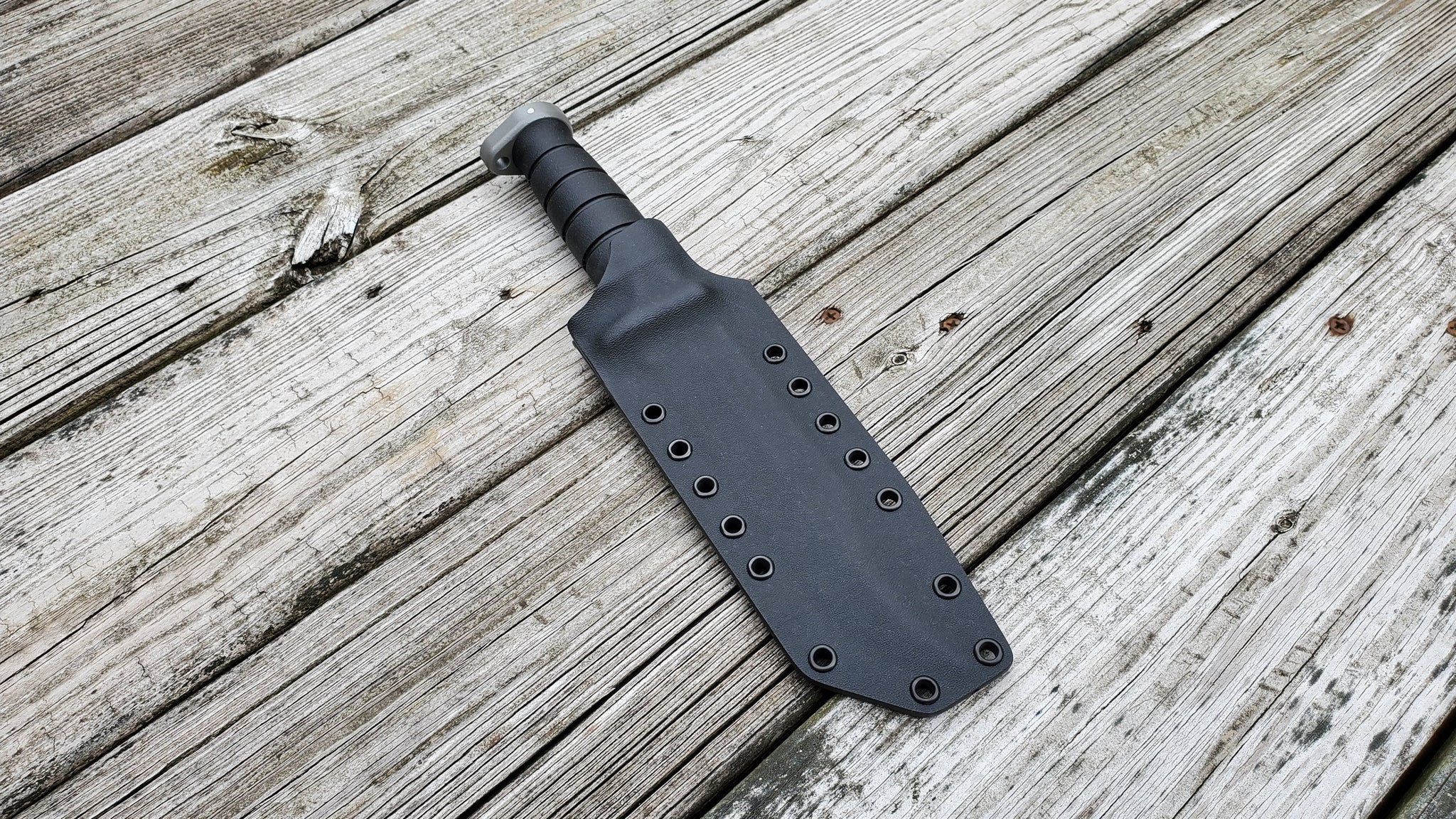 KA-BAR D2 Fighter Extreme Custom Pancake style Kydex Sheath
This is an all improved Custom Kydex sheath designed for the "KA-BAR D2 Extreme Fighter" Knife.
.093 thick Kydex
PANCAKE STYLE 
Long Barrel Eyelets for a stronger assembly.
Eyelets spaced 3/4" apart so you can mount aftermarket attachments such as tek-lok,  Molle-lok,  Malice clip,  Utiliclips,  and much more. Including ANY of my custom Kydex attachments,  or even Custom attachments not listed for your exact needs. Also makes for a great neck carry with a Paracord Lanyard.
Retention is Solid, smooth and consistent!  The knife is held securely without worrying about it falling out.
No snaps, velcro,  buttons to fumble with. 100% retention hold with quick deployment when needed! This sheath is rigid and secure. looking for reliability and Functionality as top priority. 
Choose from the colors available. And choose from the different belt attachments available in my store.
Please review my FAQ page for lead time and details. 
Free Shipping in USA
Lead Time is an average of 1-2 weeks, but workload determines how quickly the order is processed. These are custom made by hand, one at a time for quality. QUALITY IS PRIORITY.